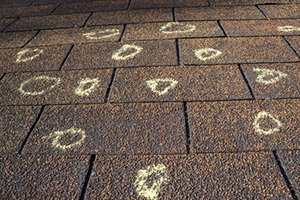 Hail can cause a lot of destruction to your property and can especially do serious damage to your roof. Even if your roof appears to be okay, the damage can be hidden in plain sight. Hail can "bruise" and weaken the fiberglass mat of your asphalt shingles. Dealing with the aftermath of a hailstorm can be a handful, which is why you need to hire the services of a local hail damage repair company that has a proven track record of providing quality roofing services.
Rest assured that Myers Select Roofing has been in the roofing and hail damage repair business for more than 15 years. With our roofing contractors on hand to take care of the hail damage, you can rest easy knowing that your roof is in good hands.
Call us at 636-528-4111 to receive your free hail damage repair quote and to book an appointment with our roofing contractors.
Why Choose Our Hail Damage Repair Services
Missouri has its share of storms. Some storms carry with them strong winds and huge hail stones that could easily damage a roof. With Myers Select Roofing's help, you do not have to face the devastation after a storm alone. As an experienced hail damage repair company, we can quickly come to evaluate and fix your roof, siding, gutters, shingles, sky roofs, and more.
In the aftermath of a storm, the restoration of your home, apartment complex, or commercial building will be our top priority. Our team of HAAG- certified roof inspectors will assess the condition of your roof and home. Then, we will ensure that the hail damage repair is executed quickly and efficiently.
How to File a Claim for Hail Damage Repair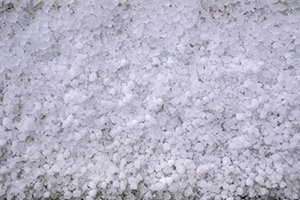 We understand that natural disasters can create unexpected financial burdens, which is why we make sure to provide affordable services, free estimates, and flexible financing options to customers in need of hail damage repair.
Our goal is to relieve homeowners and property owners of the stress involved in repairing and restoring their buildings, which is why we also deal with the insurance companies and process claims on your behalf. If you have insurance, then your cost of the hail damage repair for your residential and commercial roofing will typically only be your deductible.
Here are the steps involved in filing a claim:
Step 1: Choose a Professional Roofing Contractor
Step 2: File a Claim
Step 3: Contractor will meet with Insurance Adjuster
Step 4: Insurance Summary
Step 5: Actual Roof Installation
Step 6: Insurance Claim Completion
Step 7: Final Payment and Warranty Information
Contact Us for Hail Damage Repair
If you suspect that your home or business has been damaged by hail, then call us for a free roof inspection to determine the extent of the damage. With us by your side, you will have peace of mind knowing your home or business is protected against further hail damage.
Call us at 636-528-4111 to book your free hail damage repair inspection with one of our roofing contractors.